All You Need to Know about Promotional Literature Printing
July 31, 2018
Promotional literature is basically referred to print materials that are designed for promoting a company or branding or marketing/ featuring few of its products. It can be created as stand-alone pieces as well as for presenting in any kind of event or meeting. With millions of marketing strategies and plans entering the market every day, this one does not seem to fade or become less efficient over time.
But yes, it is mandatory that you only work with a leading print shop and not rely on some newbie in the market. You have to understand that there are so many competitors out there, and if you do not settle for the best, then you have to regret. Reaching out to potential customers is quite tricky and that is why, having a brilliant strategy and jaw-dropping promotional tools are necessary!
Now being in the industry and catering to hundreds of clients over the past decade, I can say that there are two popular categories of promotional literature and they are Flyers and Brochures.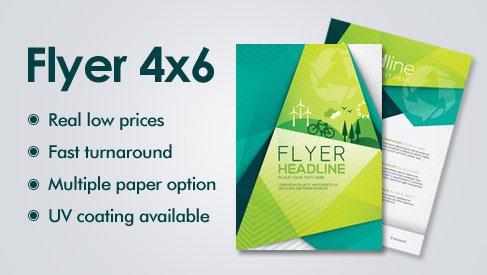 Flyers: It is one of the most basic and economical promotional pieces. Rectangle flyers, folded flyers, shaped and club card flyers are the most common kinds of flyers, which works fantastic when it comes to core marketing. The Club Card Flyers are basically for promoting events and alike. It contains simple message that can be conveyed quickly. If you want an additional tip, then my advice would be to go for easy to handle sizes for flyer printing. You can print one side of the flyer or else, both the sides since there are no rules as such for flyer printing. You will get a lot of paper options such as glossy, matte or uncoated as well.
You can distribute them through door to door campaign, at trade shows or through some other popular venues.
Brochures: It is basically the flag bearer of promotional literature. Unlike flyers, brochures are generally created with a lot of design elements and since there are a lot of pages, you have plenty of room to include images, pie-charts, graphs, etc. It should feel and look professional as well. You can actually write a lot of details which are related to your products or services. They are designed to make a lasting impression! Unlike flyers, which have a limited life span, brochures are generally kept by customers in their houses.
You will get a lot of paper and size options for brochures. If you work with a good print shop, you will be able to get swatches/samples too. The fast turnaround would surely impress you. Also, brochures are generally made from heavier weight papers in order to ensure its durability.
It has some kind of sheen from lamination or UV coating as well. You can even experiment a little too much and die-cut the brochure pages according to your needs. Brochures generally contain a lot of information and focus on the reader's needs. Brochures are one of the best examples of promotional literature. They are generally distributed among people who have shown some kind of interest in a business.
There are other kinds of promotional literature prints as well, about which I will talk in the next blogs. But at the end of the blog, all I want to tell you that do team up with a good print shop which is known for attractive designs and great finishing.
So, was this helpful for you all? If yes, then thank me later! And do follow my write-ups to know about online printing. I would love to share my knowledge with you.