The pop-up advertisement has been almost since the start of the Web. Forwards including banner ads, it is whole of the original means by which advertisers attempt to hawk their goods online. Although while few pop-ups can be necessary, even the person who made the pop-up has confused feelings regarding them.
Are All Pop-Ups Ads?
First, clarify something we expect of "pop-ups." Pop-ups are cases, tabs, or windows that begin or open by themselves, stay there and continuously create something to annoy or distract the user.
Not all pop-ups are ads, although most of them are. But some of them need to be allowed access so as to enter login information for a specific content, print a content or access an content that open in a new pop-up window.
In such cases, you may have to allow pop-ups in your browser.
How to Block Pop-Ups
Usually, all internet browsers has built-in pop up blockers that serves the purpose. Additional to that, people use Adblock, to get rid of annoying ads that get displayed everywhere around the content thereby creating hindrance in reading or understanding the content we are looking for. As Adblock serves the dual pupose of blocking ads as well as pop-ups, they are most preferred.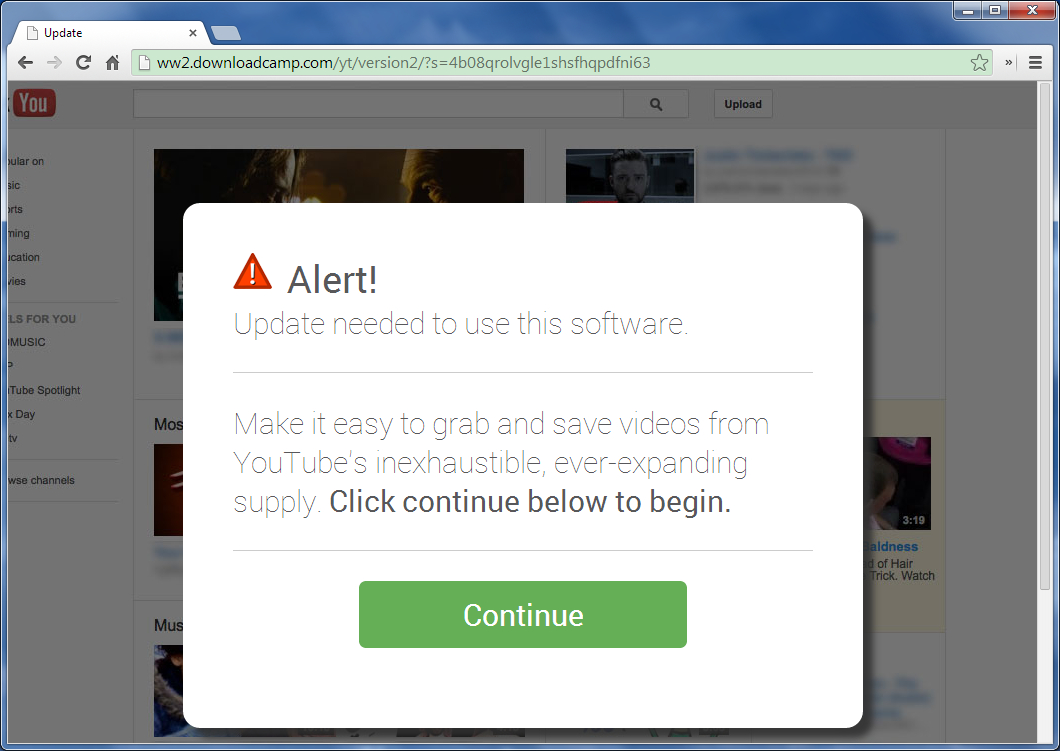 Pop-Up Blocking in the Browser
If you are using AdBlock, disabling it to allow pop-ups to appear would be an easy task of couple of clicks. But that will also allow ads to appear on the page.
In that case, you need to disable to browser inbuilt pop-up blocker that may be tedious task to do, if you have no knowledge about how to do that.
Here's is a little guide of how you can allow or block pop-ups in ANY browser :
For Mozilla Firefox users 
By default, Mozilla Firefox block almost all pop-ups from appearing themselves and a notification for the same is displayed below the address bar for user information. 
But if you are still getting pop-ups, follow the below steps : 
Update to the latest version of Firefox
Open Firefox
Click the "Menu" button
Click "Options" and then click on "Content"
Then, un-check "Block pop-up windows" to disable the pop-up blocker and allow pop-ups in your browser.
Check "Block pop-up windows" to block all pop-ups.

If you want to allow pop-ups from some sites such as some application form filling, you can enter their details in "Exceptions" tab.
For Google Chrome users (Desktop Version)
Google Chrome understands the problem that pop-ups causes to its users and that's why it blocks almost all pop-ups from appearing automatically. You can see  
symbol in the address bar whenever a pop up is blocked. 
You can manually toggle this symbol to allow pop-up, if needed, from that particular page. 
But if you are still seeing pop-ups on your screen, check the following settings in your browser :
Update to the latest version of Chrome
To use Chrome's built-in Pop-Up blocker option:

Open Google Chrome
In the upper right-hand corner, click on the three vertical dots
Then select "Settings"
Go to "Privacy and security," and then, select "Site Settings"
Select "Pop-ups and redirects"
Check the settings, it should be showing "Blocked (recommended)" if you want to block pop ups.
Toggle this setting to "Allowed" to disable the pop-up blocker
For iOS Safari Users
In your iOS device, open the "Settings"
Select "Safari"
Under the General Safari settings, slide "Block Pop-ups" to OFF to disable pop-up blocking.
For iPhone Chrome Users
Open the Chrome app
Tap on "3 dots"  on the top right corner and then open "Settings"
Open "Content Settings", then "Block Pop-ups"
Tap on "Block Pop-ups" OFF to allow pop-ups.
For Safari Mac Users
From the Safari menu, select "Preferences"
Then click on "Security" tab.
Toggle the option "Block pop-up windows" check or un-check to change the settings.
Un-checking the option will allow pop-ups. To disable, "Check" the option and you are done!
For Android Chrome Users
Open the Chrome app.
Then go to "More"
"Then Settings"
Tap "Site settings", and then "Pop-ups and redirects"
Then, turn "Pop-ups and redirects" ON to allow pop-ups.
Do we Need Both an Ad Blocker and a Pop-Up Blocker?
Because AdBlock prevent pop-ups as well as different forms of ads and promotions, there is no need to install a dedicated pop-up blocker.
What does require are an excellent antivirus and anti-malware application? Pop up blocker in chrome can block ads that attempt to install adware on the computer. Both, AdBlock as well as pop-up blocker, can not defend against an epidemic once malware is introduced. So it is safe practice to install an anti-malware including antivirus and firewall.